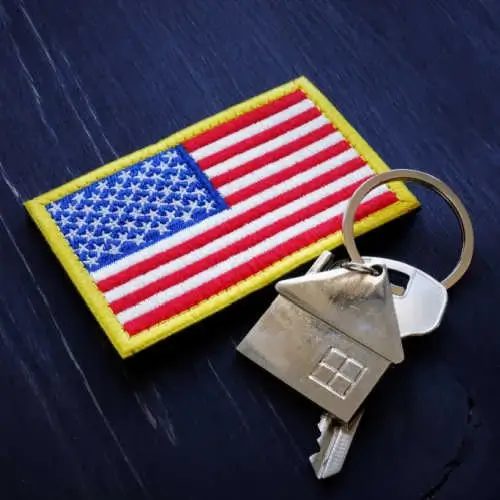 If you have a VA loan as a military homeowner, you know that these loans offer some of the best rates and terms on the market. With no down payment requirements, and low credit score qualifications, VA loans provide veterans, active-duty military and their families with excellent access to mortgage credit. However, there may come a time when you want a lower rate or pull equity of your home, you may wonder if it's possible to refinance with a VA loan. 
The answer is yes. You can definitely refinance into a new VA loan. There is an important stipulation though. You'll have to wait at least 212 days or six payments' worth of time, or the longer of the two periods. 
VA Loan Refinance Options
When it come to refinancing, you'll have three options:
VA Streamline Refinance
This is also known as interest rate reduction refinancing loan (IRRRL). Maybe you bought your home when market interest rates were higher than today, and you want to take advantage of lower rates. A VA Streamline is an easy way to refinance with their little or no out-of-pocket costs, and fast closing times. Borrowers also pay reduced funding fees, skip Certificate of Eligibility (COE) documentation, and forgo appraisals in some cases. In order to qualify for the IRRRL program, you'll need to prove that you are the current resident covered by the new loan or that you were a resident in the past. And if you already have a second mortgage on your home, you'll need to get that lender to make the new VA loan the primary mortgage.


VA Cash-Out Refinance
Perhaps you want to use some of your home's equity for other financial needs – home renovations, college tuition, debt consolidation. A VA Cash-Out Refinance allows you to pull out 100% of your equity, unlike most traditional loans that require you to leave at least 20% equity after your refinance. For this type of loan, you will need a COE and you will be subject to the loan credit and income standards of the lender and the Department of Veterans Affairs. The home must also be your current primary residence.


VA to Conventional Refinance
You also have the option to refinance from your VA loan into a conventional loan. This might make sense if you want a second home. In general, the VA only allows loans for primary residences. So, let's say you want to turn your current home into a rental property. You could refinance the VA loan on that home into a conventional mortgage and then buy a new primary residence for yourself with a new VA loan.

You may also want to switch to a conventional loan if you have stellar credit and you can get better interest rates or terms elsewhere. Of course, conventional refinances require more of the borrowers, like a minimum 3% down payment, private mortgage insurance (PMI) if you put down less than 20%, and a debt-to-income rate of 50% or below.
When it is time to refinance, there are plenty of options for refinancing a VA loan that can help you save money or make use of your home equity. Give us a call today to discuss your home refinance options.