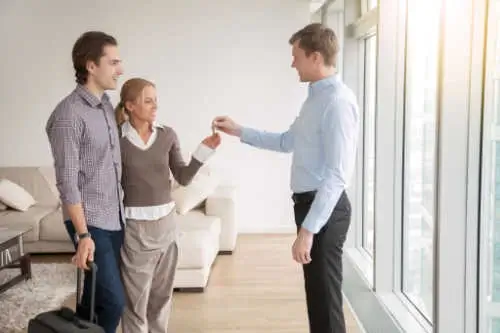 If you are venturing into the world of rental properties, it's time to learn the ins and outs of non-owner-occupied mortgages. This is a special type of home loan for a property you buy but do not intend to live in. There are a few differences you need to understand between these mortgages and a traditional home loan.
What is a non-owner-occupied loan?
In the mortgage world, this is defined as a residential loan for properties with between one and four units that the owner does not plan to reside in. If you are looking to buy an apartment complex, you need to seek out other mortgage financing options.
The reason it matters to lenders whether the owner lives in the property is because people tend to have a bigger stake in and take better care of the places they call home. By buying additional properties, even if they bring in rental income, the owner's finances may be stretched thinner and there is greater risk of default on that rental than on the owner's personal home.
How do I qualify for a non-owner-occupied mortgage?
To qualify for a non-owner-occupied loan, you may have to contribute a larger down payment than you would on a primary residence. While some traditional loans for owner-occupied properties can require as little as 0% down, you can expect to pay between 20% -30% for your rental property mortgage to offset the greater risks to the lender.
You will also need a higher credit score than with a primary residence loan. Most lenders will want to see a FICO credit score of least 620 when it comes to investment property mortgages.
Lenders will also look for a low debt-to-income ratio and large cash reserves to cover unexpected repairs or vacancies.
Are interest rates higher on non-occupied-owner mortgages?
Generally, mortgage interest rates will be higher on these types of loans to compensate the lender for the increased risk of default. How much higher will vary from lender to lender and will also be determined by several factors like how many units the property has, how good your credit is and how big of a down payment you contribute.
Avoid Occupancy Fraud
While it might be tempting to apply for a conventional primary residence loan to finance your rental property with its lower rates and easier qualifying terms, you can run into serious trouble if you lie about your intentions to live in the home or unit. This is committing occupancy fraud and could face steep penalties if caught. You might be forced to repay the entire mortgage immediately, or you could face jail time for bank fraud. 
However, it you buy a home with the honest intention of living in it, but circumstances change after you close, you are not liable for occupancy fraud. This might be the case if you get transferred out of state for work, for example. You could then rent out your current house without penalty. 
A non-owner-occupied mortgage is a great financial solution for buying a rental property. By doing a little homework, you can be ready to become a property investor and build your real estate portfolio.
This article is just the beginning. We offer a wide variety of loan program options for homeowners and investors. Give us a call today! We would love to talk to you about all of the options that we offer and help you to find the right loan for your particular situation.
These materials are not from HUD or FHA and were not approved by HUD or a government agency.