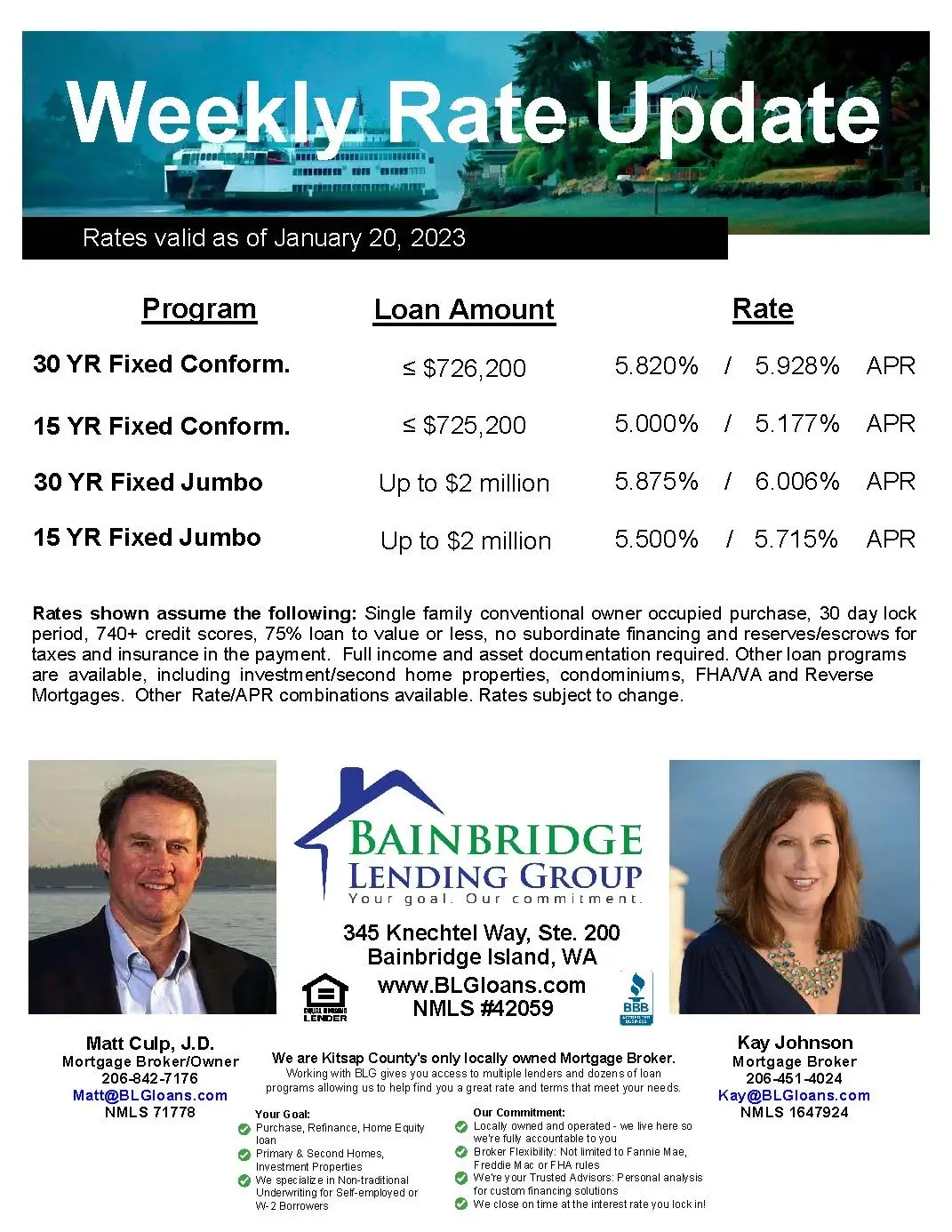 Here are the weekly rates as of January 20, 2023:
30 Year Fixed Conforming: 5.820% (5.928% APR)

15 Year Fixed Conforming: 5.000% (5.177% APR)

30 Year Fixed Jumbo: 5.875% (6.006% APR)

15 Year Fixed Jumbo: 5.500% (5.715% APR)
For the rate sheet PDF, please click here.
Hi there.  Rates ended the week essentially flat.  The 10 year bond moved down slightly to 3.48% from 3.50% last week.  The Freddie Mac 30 year fixed rate settled at 6.15%, down from last week's 6.33%.  Rates were a bit lower mid-week but moved up today.  Attached is our weekly rate sheet.  Please pass it on to anyone you know who could use our assistance.
The main market mover this week was the PPI (wholesale inflation) reading for December that came out Wednesday.  That figure was down month over month but still elevated (like I said last week for the CPI reading).  So inflation data is still higher than the Fed wants but trending in the right direction.  We will see if the Fed changes any of its verbiage in their comments after the February 1st meeting.  It is still expected that the they will raise rates by another .25 to .50% at that meeting.
Also, if you know of anyone out there looking to make a move to a local, well established mortgage broker please have them reach out to me.  We are always looking for an experienced loan officer to come aboard. 
We are around all weekend should you or your clients need anything from us.  Thanks.